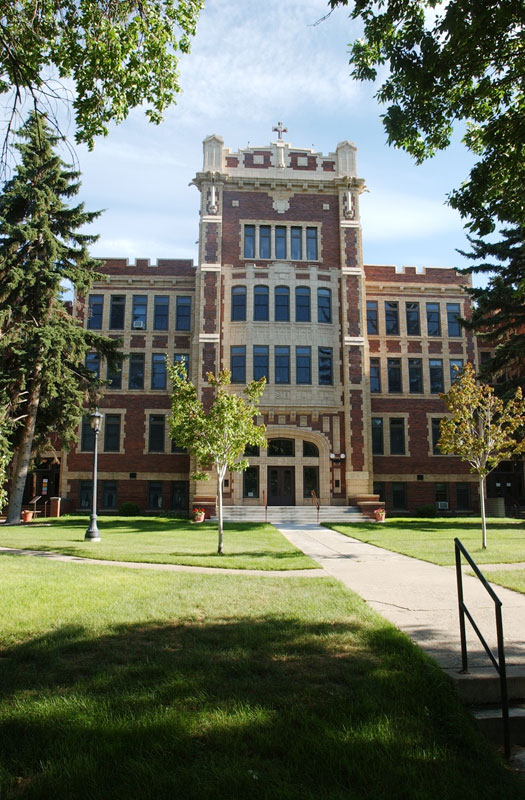 The Ursuline Centre opened its doors in 1912 to 151 students, boys and girls in Kindergarten to 8th grade and girls only for High School. The site was located on top of a knoll overlooking the Missouri River and four mountain ranges. Today, the Academy serves as a memorial to the group of Ursuline Sisters teaching order, who influenced many young lives and helped shape the history of Montana.

We have experienced a transformation from being solely an educational institution to our present function as both a Retreat and Conference Center and a Pre-School and Child Care facility for 80 students. The west wing on the 3rd and 4th floors that once housed student-boarders has been converted into overnight accommodations for up to 90 guests per night.

The Ursuline Centre was placed on the National Register of Historic Places in 1991 and serves as a reminder of earlier days. With historic charm and character the Centre continues to provide an atmosphere and setting for the spiritual and intellectual renewal and growth for people of all ages.