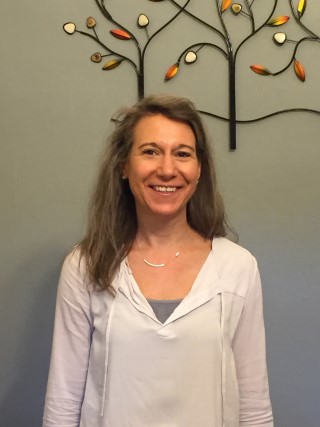 Wende Curry, School Director
Hello! My name is Wende Curry. I am the Preschool Director at the Ursuline Centre. I've been at the Ursuline Centre for 10 years now. I began my relationship with the school first as a volunteer, which quickly led to a teaching position, and most recently being appointed the Preschool Director in 2013.
Every moment of the preschool year is filled with achievements, milestones and memories. Our biggest challenges are usually eclipsed by the successes. I am so fortunate to witness those times and share in their celebrations with students, their families and, of course the teaching staff.
This year, I am looking forward to more of those memories as I start my next decade.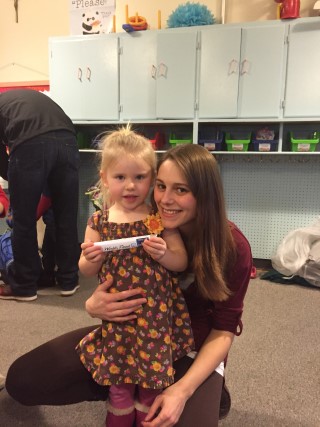 Caley Barton, Extended Care Coordinator
I have worked at the Ursuline Centre Preschool for five years. I am a very big advocate of play and believe children learn so much through hands on experiences. I want each child to receive confidence, compassion and a love for learning before they leave this year. Being around the kids is the best part of my day and I couldn't imagine doing anything else.
Each year I am blessed with an amazing group of children with whom I make some amazing memories. The Ursuline Centre is my home away from home, and I love coming here each and every day. Outside of work, I am working on my Associates degree in early childhood development, and planning to be married next summer.
Stacey Van Miert, Pre-Kindergarten Teacher
I am a fun, energetic, friendly Pisces with a passion for teaching and a love of learning! As a military spouse, I have been around the world and back, literally. During those twenty years of travel, I earned my Associates degree and a Bachelor's degree, and am well on my way to earning my Master's degree in education. I am a preschool excitement engineer!

Some of my favorite things to do with my students are tell stories, sing songs and use our imaginations! When I am not in the classroom, I love spending time with my husband and my two little boys. This is my third year teaching at the Ursuline Centre and I am looking forward to another fun filled year of learning!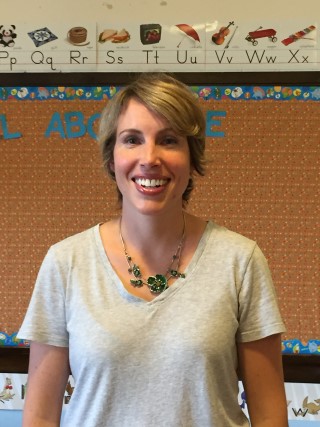 Veronica Van Voast, Pre-Kindergarten Teacher
This is my sixth year teaching at the Ursuline Centre Preschool. My teaching philosophy is to help develop confident, independent learners by encouraging each child to keep trying and to not give up. One of my favorite memories is when one of the boys in my class kindly told me that my teeth looked just like his grandpa's favorite mule! Lol!

I teach because I love kids, especially four and five year olds. I get a lot of satisfaction when I see kids enjoying themselves in my classroom. I attended MSU-Bozeman and my favorite thing about the Ursuline Centre is the long term relationships I have created with the kids and families throughout the years.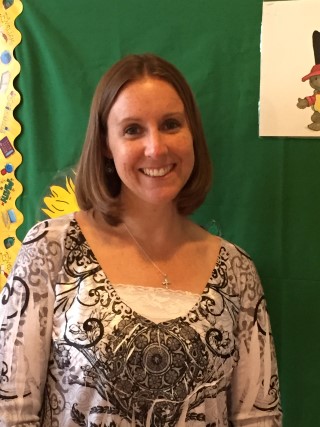 Tricia Sommer, Pre-Kindergarten Teacher
Hello! I'm Mrs. Sommer and this is my sixth year working here at the Ursuline Centre. I have my Associates degree in Early Childhood Development and have been teaching preschool for over twenty years. I have always loved being around little kiddos and enjoy preparing them for kindergarten. It is my hope and biggest goal, every year, to enrich my students' lives and create a love of learning that will last their whole lives.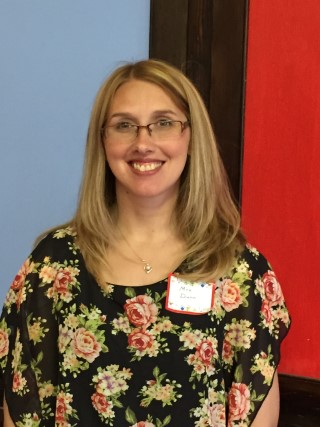 Crystal Dunn, Preschool Teacher
Hi! My name is Crystal Dunn and I am married to Carl. We have three children: two girls, Chantel and Morgan, and one boy, Sean. I grew up in Williston, ND. We moved to Great Falls just over three years ago and love it here. I enrolled my son in the Ursuline Centre preschool three years ago just after moving here. I loved it so much that I told my husband I was going to work at the Ursuline someday. And the next year I was hired as the aide in the three year-old program, and am now in my second year of teaching. I feel so blessed to be a part of such a wonderful preschool program and staff. I feel we prepare these kids in every aspect of life: academically, socially and mentally. I feel that each child knows how much they are loved and cared for here and that we all want the very best for them. So, here's to another great year! I am excited to see what this year and every year has in store for me as I continue my journey here at the Ursuline Centre.