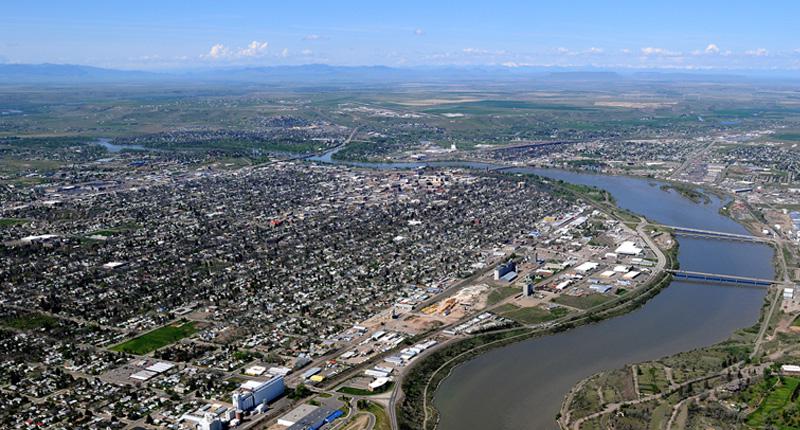 Great Falls, MontanaResting on the high plains along Montana's Rocky Mountain Front Range, Great Falls is located at the confluence of the Missouri and Sun Rivers.
Home of the Charlie M. Russell Museum, Giant Springs State Park, Lewis and Cark Interpretive Center, and the River's Edge Trail.
Great Fall, Montana - Things to Do
C. M. Russell Museum - The most complete collection of Charles M. Russell works and personal objects in the world.
First Peoples Buffalo Jump State Park - First Peoples Buffalo Jump State Park is an archaeological site with possibly the largest bison cliff jump in North America. Native peoples used this site for at least a thousand years before Lewis and Clark passed through here.
Giant Springs State Park - Giant Springs was discovered by the Lewis and Clark Expedition in 1805 and is one of the largest freshwater springs in the country.
Lewis and Clark Interpretive Center - The Lewis and Clark National Historic Trail Interpretive Center imparts to the public a personal sense of President Thomas Jefferson's vision of expanding America to the west; it inspires awe and awakens curiosity toward the challenges faced by the expedition as they portaged the great falls of the Missouri River and explored the 'unknown'; brings to life the daily experiences of the expedition and the environment and native peoples of the 'uncharted West'; and celebrates the indomitable spirit of human discovery we all share.