Welcome to the Ursuline Centre - Great Falls, Montana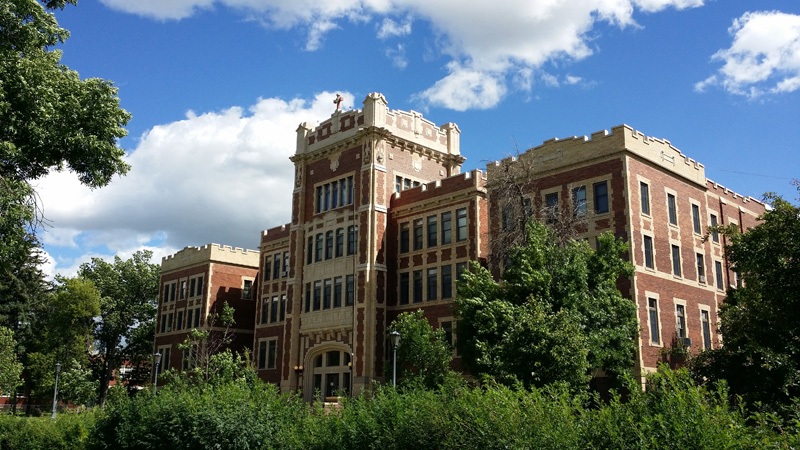 The heart of our mission is simple. We provide a setting and atmosphere for spiritual and intellectual growth and renewal.
The Ursuline Academy opened in 1912 as a school for grades kindergarten through high school, including a boarding school for girls. The Collegiate Gothic building was added to the National Register of Historic Places in 1991. Today, the Centre is owned by the Ursuline Centre Historical Foundation, and offers a preschool, a conference and retreat ministry and a museum.
The Preschool gives children a value-based educational background in a Christian environment. Our experienced teachers and nurturing classrooms allow kids to flourish and excel.

The Retreat and Conference Centre is a gathering place for thousands of people from numerous religious, civic, and non-profit organizations, including Special Olympics, Montana Association of Churches, the Diocese of Great Falls-Billings and Road Scholar. Our guests enjoy our superior food service and the unique ambiance of our historical building.

The Ursuline Heritage Museum tells the story of the Ursuline Sisters who came to Montana in 1884 as missionaries to the Native Americans and white settlers. Tours are available by appointment.